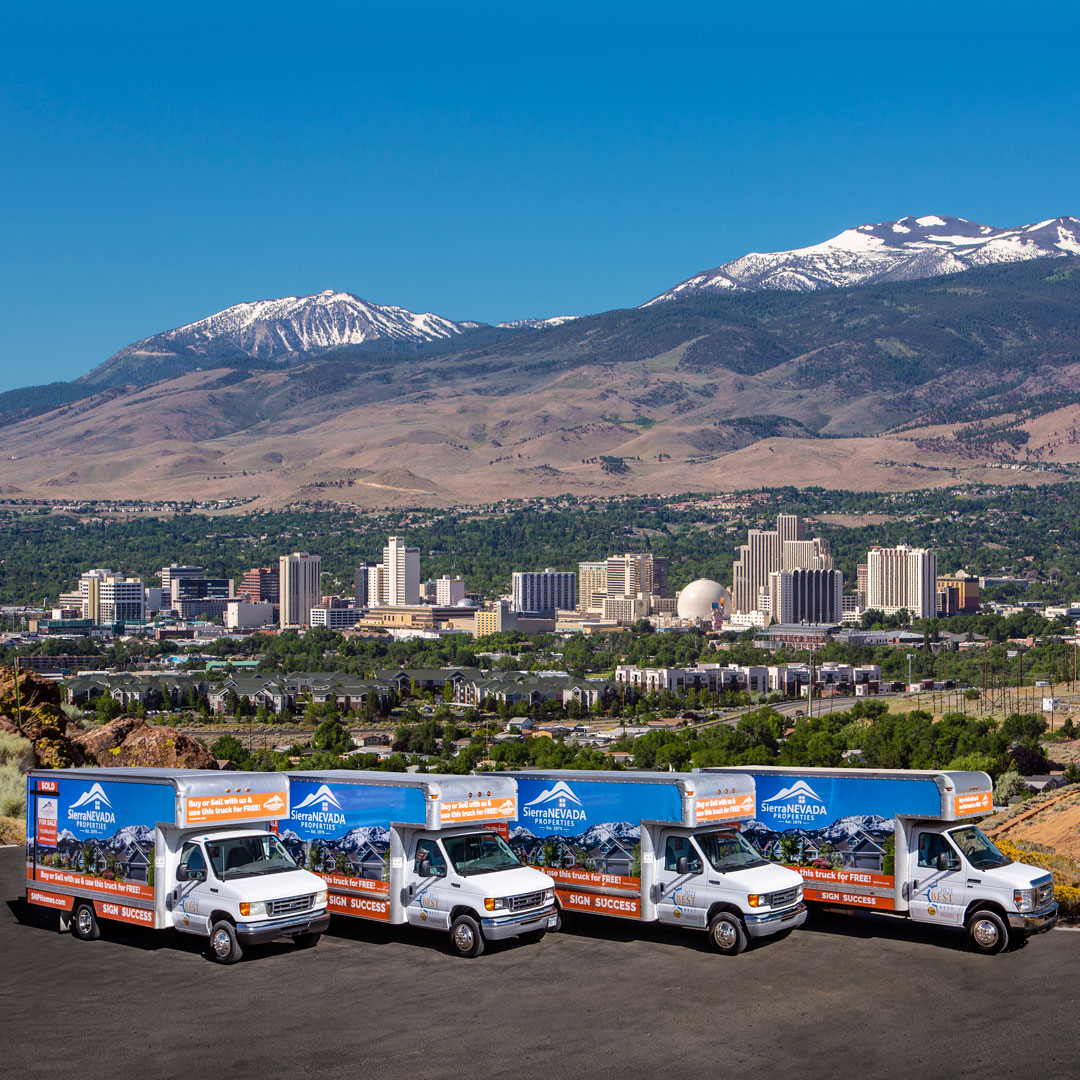 PROVIDE YOUR CLIENTS WITH A FREE MOVING TRUCK AT NO COST TO YOU
Anyone who buys or sells with Sierra Nevada Properties can use our full size moving trucks for FREE! There is no charge to the agent or client. We only ask that the client refills the gas before return.
Sierra Nevada Properties has been helping Northern Nevadans move with our fleet of moving trucks since 2005 & recently added a forth truck for additional availability. Our trucks are distributed between our 3 regional offices in Reno, Fernley & Fallon to better serve your clients!
Each 15ft moving truck comes equipped with a heavy duty appliance dolly, easy to load pull out ramp & padlock to keep your client's belongings safe en-route.
4 more reasons's to join Sierra Nevada Properties!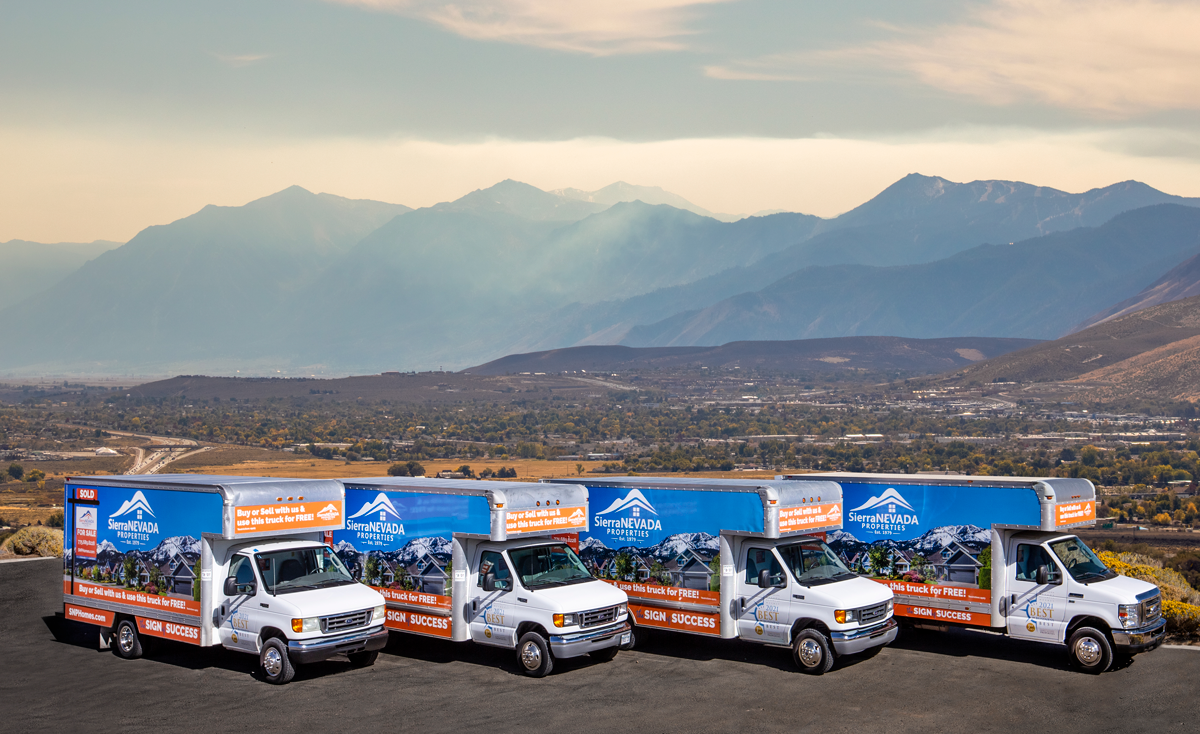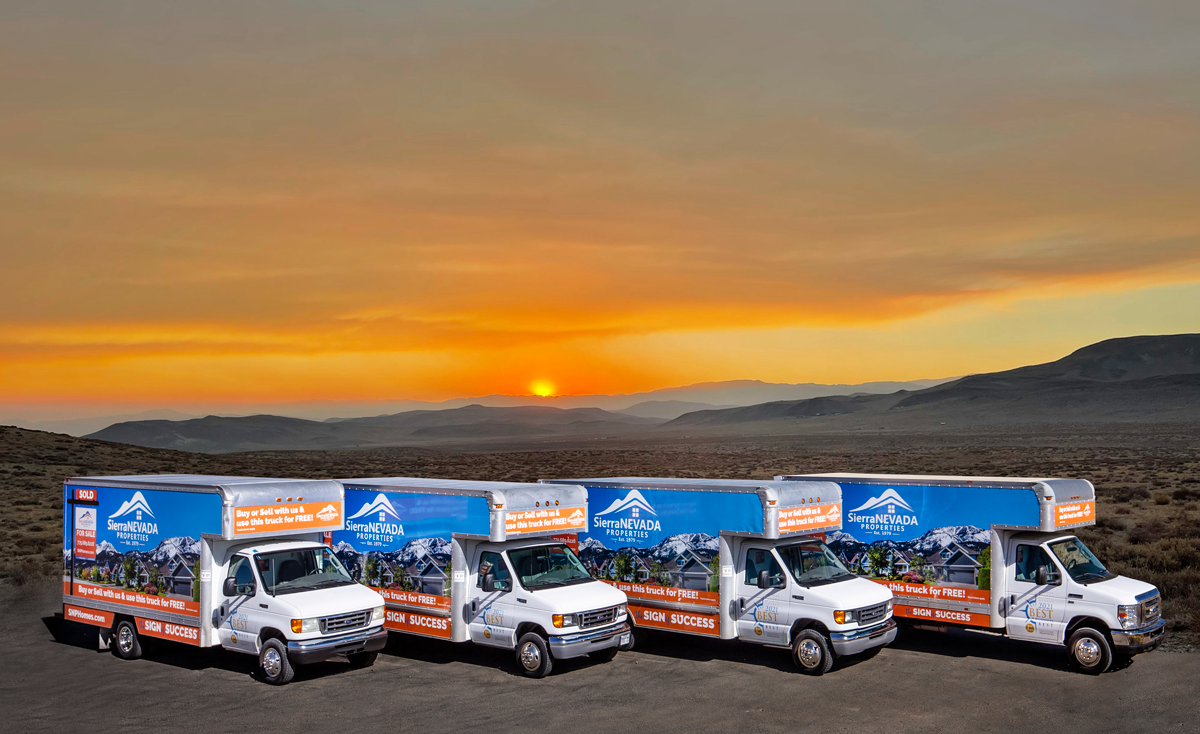 ready to launch your career?
book an appointment with darrell plummer
Customer Focused
Mutual Respect
Worthy of Trust
Winning
Teamwork
Mentorship
Support
Services
What We Can Do For You
Sierra Nevada Properties will help you make your Real Estate business excel! In today's market, agents need a trusted broker they can rely on, a supportive community of agents & a professional staff team. Sierra Nevada Properties has all that and more!